Distinguished Members
International Association of Bloodstain Pattern Analysts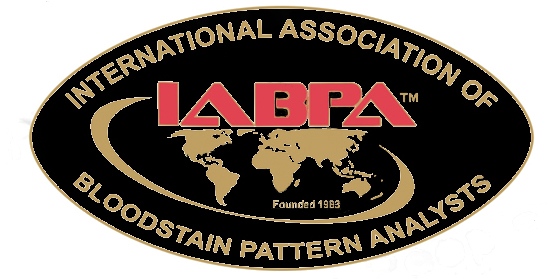 MICHAEL C. TAYLOR
DISTINGUISHED MEMBER AWARD




RECIPIENTS
LeeAnn Singley
Duncannon, PA
USA
Paul E. Kish
Corning, NY
USA
T. Paulette Sutton
York, PA
USA


Martin J. P. Eversdijk
Amsterdam
The Netherlands
V. Thomas Bevel
Norman, OK
USA


Barton P. Epstein
Edina, MN
USA


Stuart H. James
Oakland Park, FL
USA



Alfred L. Carter, Ph.D.
Ottawa, ON
Canada
Johnnie Earl Aycock
Texas Ranger (Ret.) Flat, TX
USA
Pat Laturnus, RCMP (Ret.)
Ontario
Canada
2018
CSM Ross M. Gardner (Ret.)
Atlanta, GA
USA
2019
Toby L. Wolson, M.S., F-ABC
Hallandale Beach, FL
USA
2020
Brian Yamashita, Ph.D.
Ottawa, ON
Canada
2021
Lynne D. Herold, Ph.D.
Tucson, AZ
USA
2022
Jeremiah A. Morris
Olathe, KS
USA
CRITERIA FOR
THE DISTINGUISHED MEMBER AWARD


Members who have rendered significant service to the discipline or the Association or have achieved special qualifications in the field of Bloodstain Pattern Analysis may be nominated for the Distinguished Member Award.
A nomination for the Distinguished Member Award shall be by a Full Member in good standing or the Executive Board.
The nomination shall be submitted to the President or the Secretary of the Association no later than sixty (60) days prior to any Annual Meeting.
Each nomination shall be forwarded to the President and Membership Committee for review and a recommendation shall be made by the committee and presented to the membership.
The recommendation shall be voted on by voting members present at the Annual Meeting of the Association in which a quorum is present. Passage of the recommendation shall be by majority vote.
Not more than one Distinguished Member Award shall be awarded in any calendar year.
Each Distinguished Member shall maintain all rights and privileges of Full Membership for life and all future membership dues and event registration fees shall be waived.


The Distinguished Member of the International Association of Bloodstain Pattern Analysts is a special designation held by members of the Association as described in the IABPA Constitution and By Laws - Section 2.; Article D.2. (Amended: October 7, 2016)

Distinguished Member Award

Nominations
Any Member in good standing may submit a nomination for any Full Member for Distinguished Membership.

Nominations are accepted up until 60 days prior to the Annual Business Meeting.

Complete and submit an online

Nomination Form

no later than 60 days prior to the Annual General Meeting.

Please be prepared to include details satisfying the DM criteria and/or reference information for supporting factors for nomination.