NIJ - Black Box Evaluation
NATIONAL INSTITUTE OF JUSTICE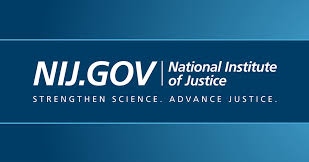 Black Box Evaluation of
Bloodstain Pattern Analysis Conclusions
The purpose of this study is to evaluate the accuracy and reproducibility of bloodstain pattern analysts' conclusions. Paul Kish, Kevin Winer, and Noblis are conducting the study under a grant from the U.S. National Institute of Justice (NIJ).

Participants will be asked to examine 100-200 bloodstain patterns over a period of approximately 4 months. The test will be conducted entirely in a web-based, digital format (no physical images or samples will be sent to the participants). The bloodstain pattern test samples comprise a range of complexity that are broadly casework representative and include patterns from both controlled collection and operational casework.

Participation is open to bloodstain pattern analysts who have conducted operational casework within the past two years — including full- and part-time analysts. Analysts from any country are welcome to participate, but must be reasonably fluent in English.

The test is expected to be available to participants in mid-late 2019.

All results will be anonymous and care will be taken so that results are not aggregated in a way that compromises anonymity. Results will be coded in a way that will allow participants to see their own anonymized results after the completion of the study, if they choose to do so.
THIS STUDY HAS CONCLUDED


To all who have participated,
thank you for your time and effort!


Sincerely,

Paul E. Kish